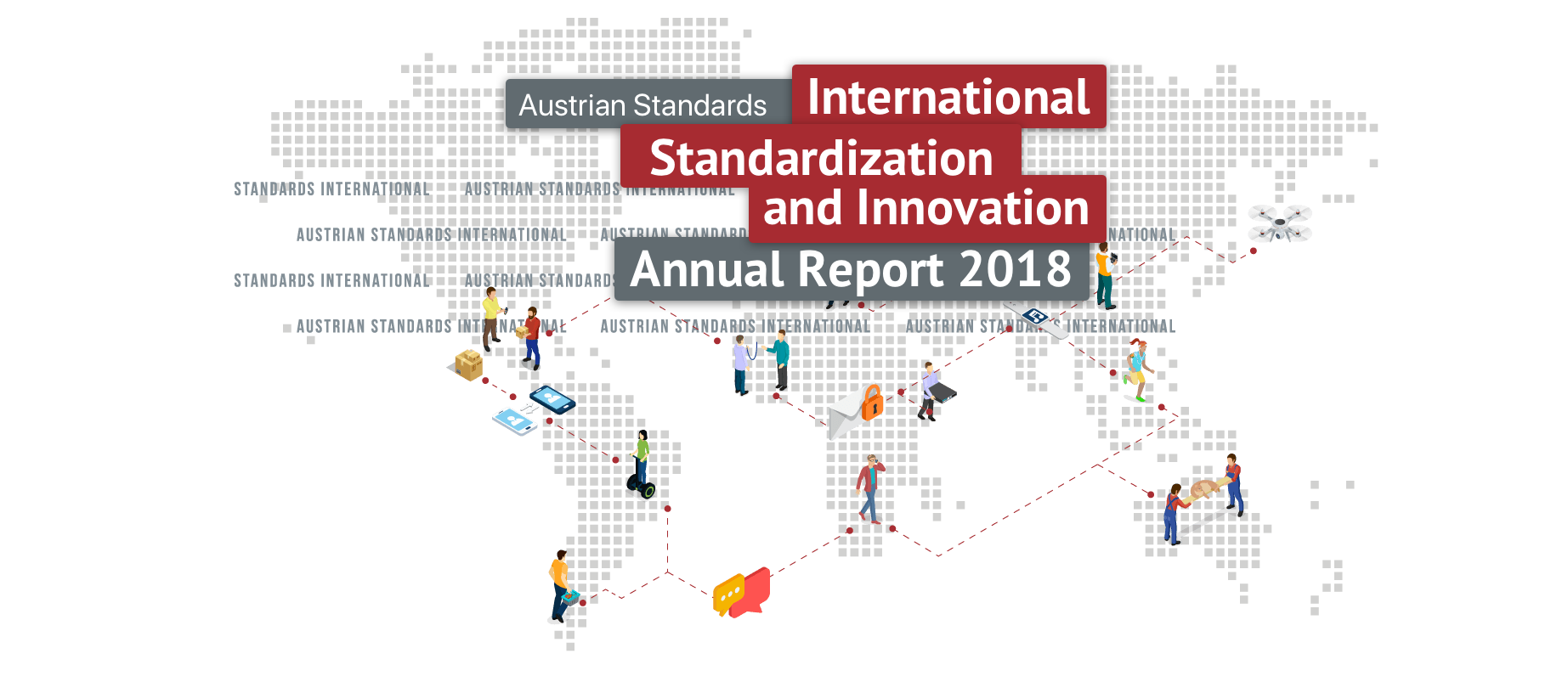 Annual Report 2018 - Foreword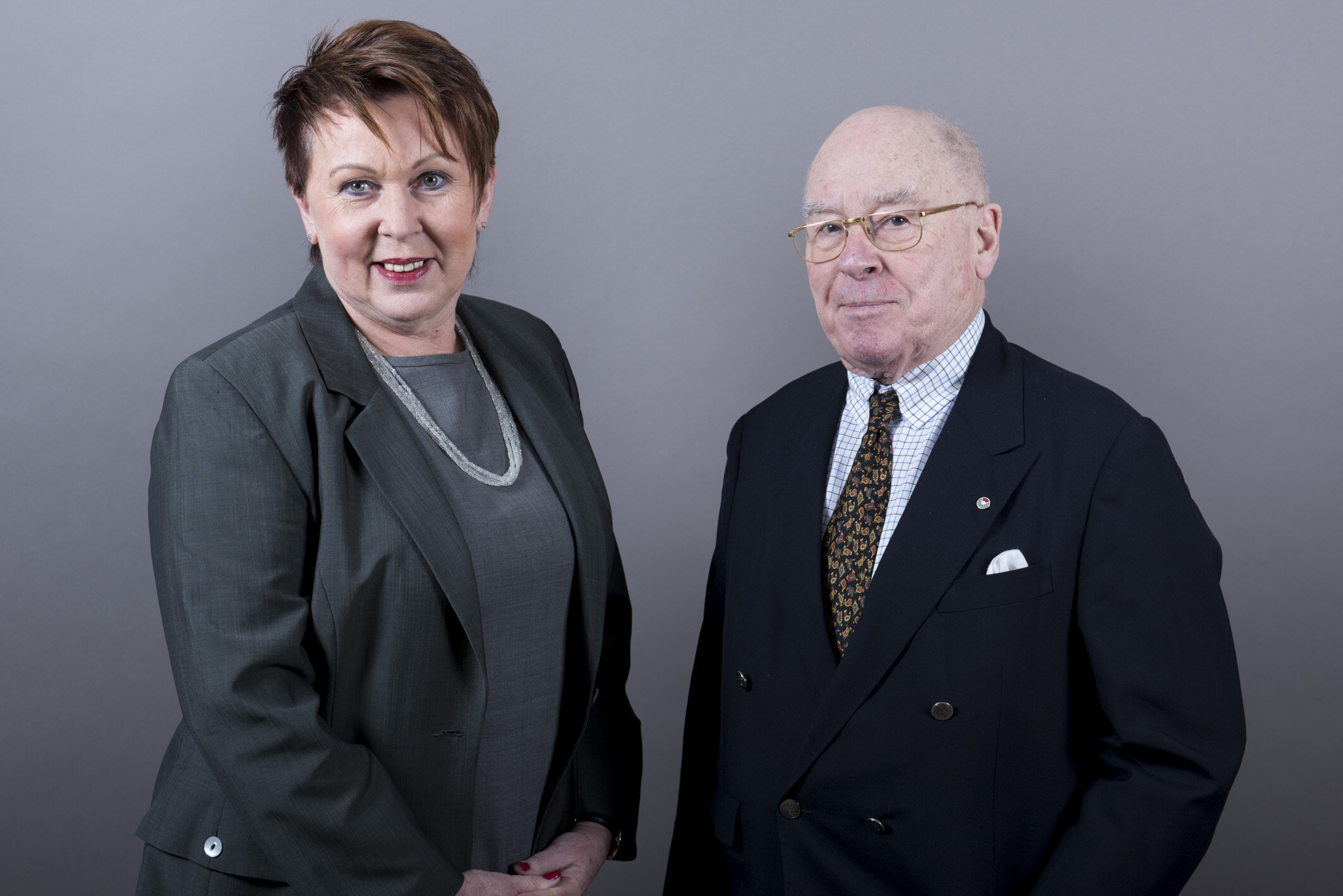 For one year now, Austrian Standards has spelled out its orientation in its name: Austrian Standards International – Standardization and Innovation. A review of the projects we carried out in 2018 demonstrates that our name inspires our priorities and activities. They range from high-level expert congresses on the innovative themes of Internet of Things and Industry 4.0 to the first Annual Conference on Construction Law and Building Standards – a milestone in the debate on simple rules for building – and on to new international co-operation initiatives, for example with China. An international expert jury already rewarded the most exciting standardization projects with the Living Standards Award for the fourth time. Read more about further highlights, facts and trends from the world of standards in 2018 and browse our digital Annual Report.

o. Univ.Prof. DDr. Walter Barfuß
President

DDr. Elisabeth Stampfl-Blaha
Director

Highlights
New co-operation projects, new partners, new and successfully completed projects and numerous encounters — this is what characterized Austrian Standards and its environment in 2018.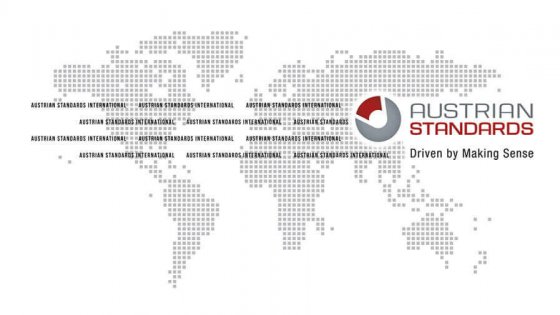 From "Institute" to "International"
Integrated into world-wide networks (ISO, CEN, ETSI), Austrian Standards is an important hub for know-how. Standards pave the way for innovations and are critical for global trade. Since 1 January 2018, our focus on international orientation and innovations has also formed part of our name: Austrian Standards International –Standardization and Innovation. The new name speaks for itself!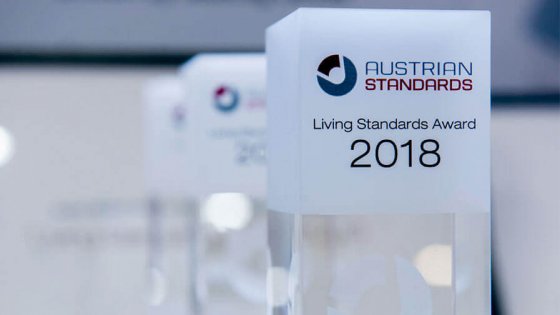 Living Standards Award 2018
The five winners of the 4th Living Standards Award – OeSD, AIT, GrünStattGrau, NXP Semiconductors Austria and UV-Team Austria – also stand for innovation and internationality. They were honoured for the successful application and development of new and existing standards at the national and international level in a ceremony attended by 130 guests representing industry and administration.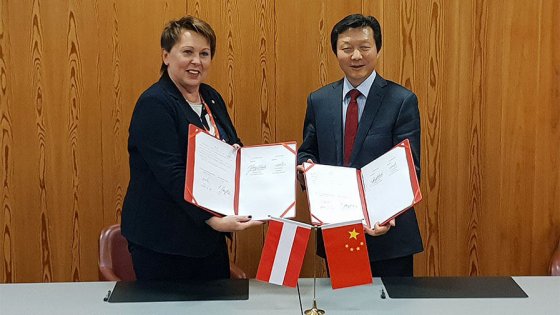 Promotion of economic exchanges with China
The co-operation agreement between Austrian Standards and the Chinese partner organization SAC was renewed on 23 October 2018. Its objective is to dismantle barriers to trade by harmonizing national and international standards in order to foster economic exchanges. At the same time Managing Director Elisabeth Stampfl-Blaha was appointed Strategic Advisor of SAC. Recently, Stampfl-Blaha also became a member of the new curatorship of the Austrian Chinese Business Association.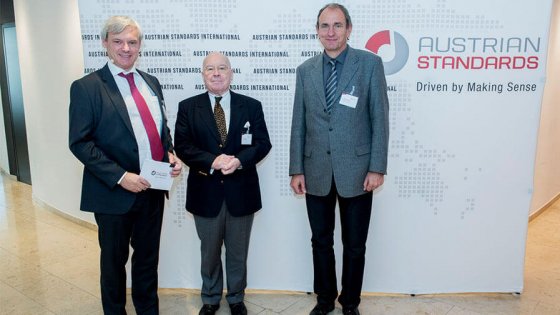 Annual Conference on Construction Law and Building Standards + new Committee on Building Regulations
An important milestone in the ongoing Austrian dialogue forum on construction – working together for clear and simple rules for building was reached with the 1st Annual Conference on Construction Law and Building Standards on 28 November 2018. Karlheinz Kopf MP, Secretary General of the Austrian Federal Economic Chamber: "The principle of standardizing only as much as necessary and economically reasonable is an essential pillar of good co- operation between industry and standardization. This was also the theme of the successful deregulation project of the dialogue forum on construction."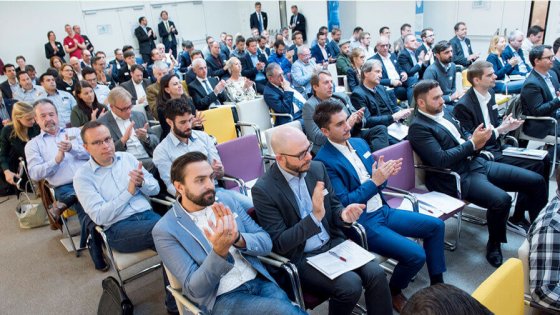 2nd Industry 4.0 Congress & 2nd IoT Congress
Standards are drivers of innovation and lay the foundation for cross-industry and cross-border solutions. Owing to great interest, Austrian Standards again organized two expert congresses on the two topical trends of Internet of Things and Industry 4.0 in 2018. Decision- makers from business and the public sector discussed current challenges and emerging solutions.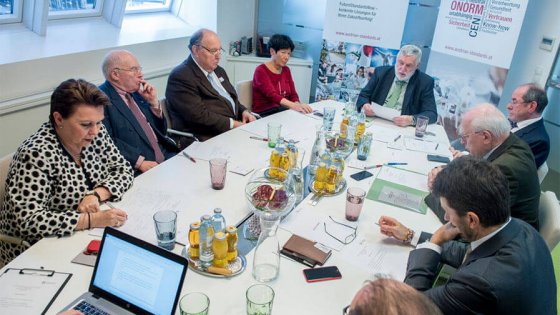 Honorary Board met in Alpbach
On the occasion of the Alpbach Technology Forum, the Honorary Board of Austrian Standards convened as well. The general theme of this year's forum – Diversity and Resilience – prompted the Board to focus on the role of standards at the intersection between the economy, policy-making, law and science. "Standardization is a best-practice model for thinking diversity in a new way," believes Franz Fischler.
New guidebook on standardization
In July 2018, Austrian Standards issued the publication "Standards einfach mitgestalten", the first guidebook on standards and standardization. It explains the complex processes involved in a clear and simple way and presents the basics of standardization. The publication also is to encourage people interested to actively take part in developing standards.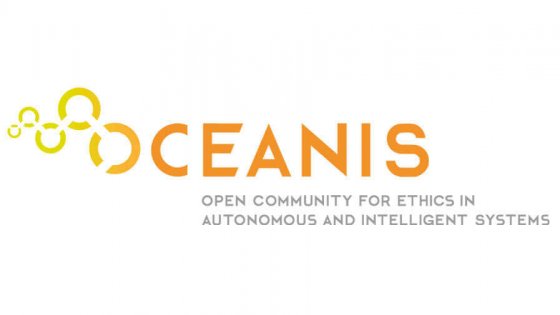 Ethics in IT – establishment of OCEANIS
OCEANIS (Open Community for Ethics in Autonomous and Intelligent Systems), co- founded by the IEEE, Austrian Standards and OVE in July 2018, is a world-wide forum for the joint development and application of standards taking account of ethical aspects in autonomous and intelligent systems. The discussion on ethical limits and how they can be laid down in standards is taken to the international level.
Presidential Board and Presidential Council
The General Assembly 2018 brought several changes for the Presidential Board and the Presidential Council of Austrian Standards International. The Board was expanded by Mag. Helmut Hirt, chief executive director of the Office of the Styrian Government, Director General Mag. Elisabeth Udolf-Strobl, Ministry for Digital and Economic Affairs, and Mag. Anna Maria Hochhauser, former secretary general of the Austrian Federal Economic Chamber. The number of Council members was raised. The 16 new members primarily have a background in standardization and innovation.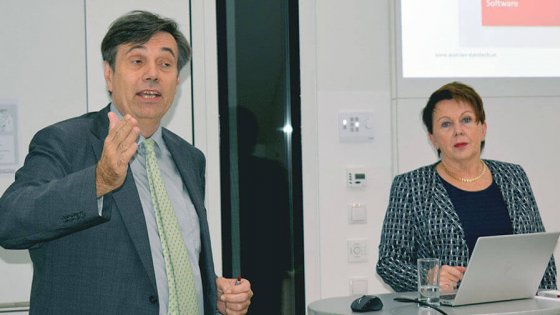 Management Forum for Innovative Public Service
At the 133rd thematic forum of the Management Forum for Innovative Public Service on 17 October 2018, Managing Director Elisabeth Stampfl-Blaha and Director General Dr. Matthias Tschirf (Ministry for Digital and Economic Affairs) informed more than 20 Austrian senior civil servants about the standardization process and the relevance of standards.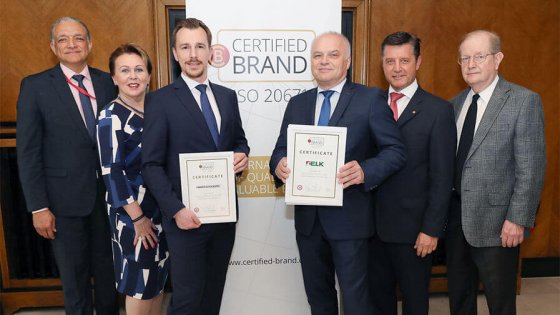 First quality label for brands
Innovation needs branding – branding needs innovation. That was the motto of the iconvienna Brand Global Summit 2018. At the start of this European business conference on 18 April 2018, Elisabeth Stampf-Blaha presented the first "Certified Brand" quality label of the European Brand Institute Vienna to ELK and FINANZFUCHSGRUPPE. This quality label is based on the International Standard ISO 20671 on brand evaluation.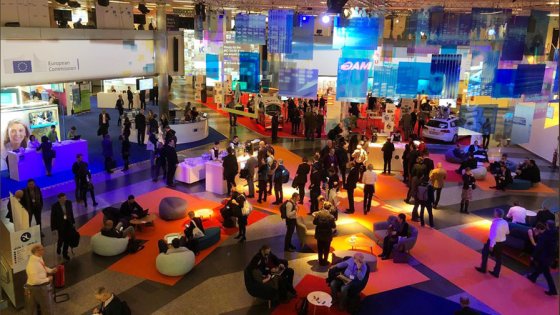 Austrian Standards at ICT 2018
From 4 to 6 December 2018, the ICT 2018 took place at the Vienna International Center. Austrian Standards participated as a partner of the BRIDGIT2 project of CEN and CENELEC. In addition to a shared exhibition stand with ETSI and face-to-face meetings, representatives of Austrian Standards, ETSI, IEEE and StandICT.eu gave presentations in the networking session on Standardization - A Pathway to your Success in the Market.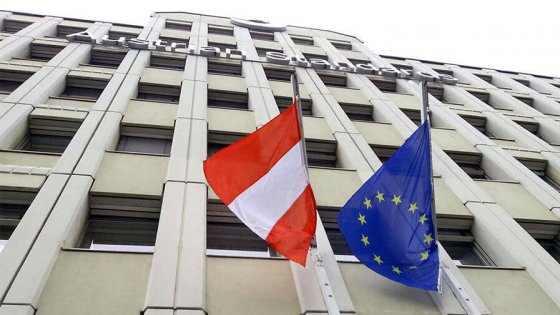 "A Europe that protects" – security through standards
On the occasion of the Austrian EU Council Presidency 2018 – under the motto "A Europe that protects" –, Austrian Standards and the European standardization organization CEN highlighted the importance of standards for security and competitiveness.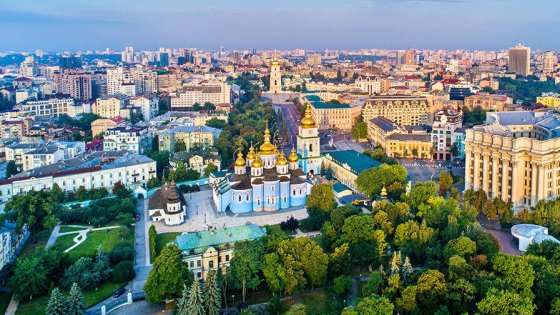 Twinning project with Ukraine
In 2018, Austrian Standards was again intensively active at the international level. In a consortium with DIN (Germany), ASRO (Romania) and UNE (Spain), Austrian Standards was awarded a contract for the twinning project with Ukraine. Its objective is to strengthen the capacity of the Ukrainian National Standardization Body. The project was launched at the end of October 2018 and will be completed in October 2020.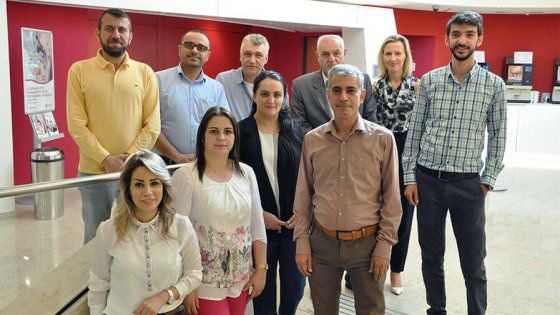 International Consulting
In continuation of the project in Nepal, the standard on Nepalese organic green coffee was finalized. In the ISO MENA STAR project, Austrian Standards organized a workshop on stakeholder involvement in standardization in Amman (Jordan). On study visits, representatives of national standardization bodies from Kosovo, China, Jordan, Iraq and Palestine came to Austrian Standards in Vienna.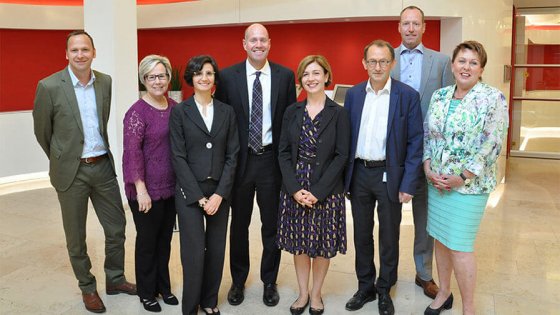 "House of Standards" – A.S.I.-ASTM-IEEE meeting
On 19 July 2018, representatives of the standards developer ASTM International, headquartered in the USA, visited Austrian Standards. This also offered the opportunity for discussions with the European headquarter of IEEE based on the premises of Austrian Standards. Katharine Morgan, President of ASTM, Austrian Standards' Managing Director Elisabeth Stampfl-Blaha as well as Clara Neppel, IEEE Senior Director European Business Operations, mainly focused on innovation issues.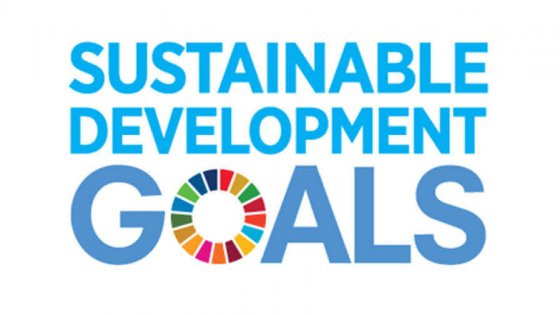 Standards & Sustainable Development Goals
ISO dedicated the year 2018 to the UN's action plan Transforming our world: the Agenda 2030 for Sustainable Development. At the 41st ISO General Assembly held in Geneva, ISO presented a roadmap for achieving the 17 sustainable development goals (SDGs) and the ISO SDG tool: For each SDG, standards are listed that contribute to the efficient achievement of the targets.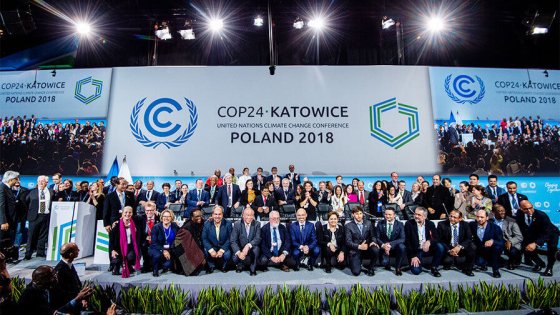 ISO at the COP24 Climate Change Conference
At the 24th UN Climate Change Conference held in Poland's Katowice, two side events discussed the development of ISO standards as measures to adjust to climate change on 14 December 2018. Under the climate protection goal, ISO has already identified more than 100 standards that help control climate change, reduce CO2 emissions and strengthen efficient environmental management.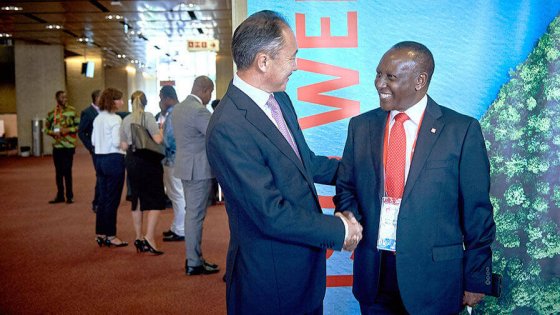 First African elected ISO President
In 2018 Edward Njoroge from Kenya was elected the first African ISO President. During the presidency transition in 2019 he will work as President-elect to prepare his term that starts in 2020. For his presidency, he set the objective to widen and deepen the engagement of developing countries in ISO activities.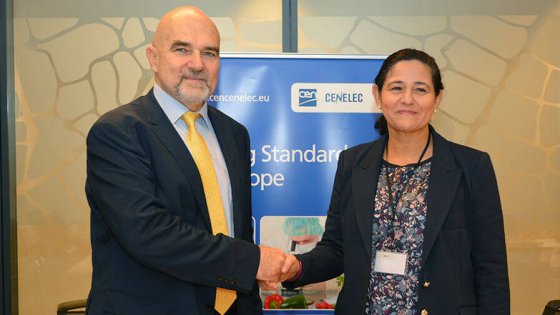 Memorandum of Understanding CEN, CENELEC & European Cyber Security Organisation (ECSO)
Cybersecurity becomes more and more important for enterprises. The demand for verifiable preventive measures increases. Now it has to be ensured that relevant standards are used as a basis for certification schemes. To this effect, Elena Santiago Cid, Director General of CEN and CENELEC, and Luigi Rebuffi, Secretary General of ECSO, signed an MoU on future co-operation on 13 November 2018.
Facts & Figures
Important and interesting information on Austrian Standards International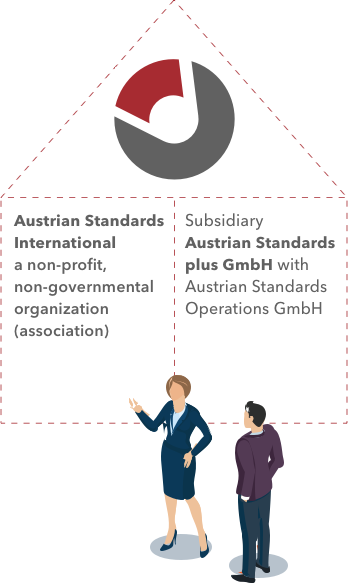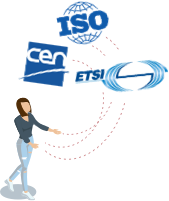 Member of
ISO – International Organization for Standardization

CEN – European Committee for Standardization

ETSI – European Telecommunications Standards Institute
Partner organizationsin 162 countries all over the world (ISO members)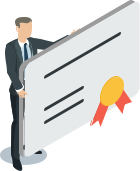 Certified & accredited
Certified according to ISO 9001, ISO 29990 and Ö-Cert
Accredited certification body for products according to ISO/IEC 17065
Notified certification body for the EU - Construction Products Regulation
Assessment according to the CEN membership criteria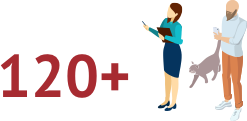 120+ employees at Austrian Standards International, Austrian Standards plus GmbH and Austrian Standards Operations GmbH
Education:
50% university graduates, 12,41% matriculation certificates with partially completed university courses, 17,05% matriculation certificates, 10,07% apprenticeships, 9,3% compulsory schooling — 18 languages, 7 nationalities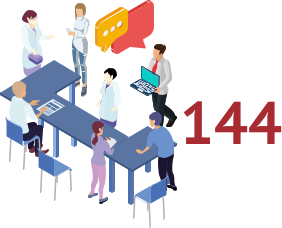 144 committees with 271 working groups at Austrian Standards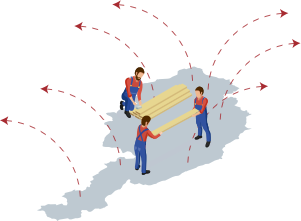 Austrian participation in
91% of ISO technical committees
100% of CEN technical committees
50 international committees and working groups are managed by Austrian Standards: 21 for ISO, 29 for CEN
Statistics
"Number is the within of all things," said Pythagoras. Our numbers illustrate key facts of 2018: stakeholders, results, trends.
Organizations nominating participants – Totals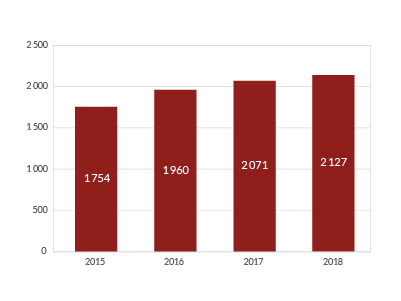 Nominating organizations (percentages)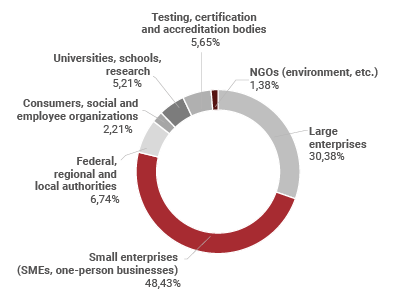 Participants in committees and working groups in total (2015 – 2018)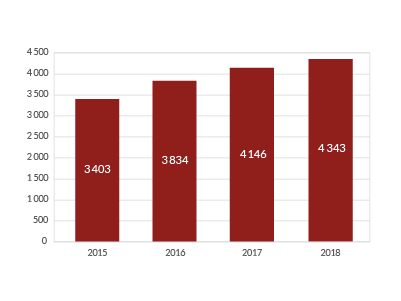 New participants in committees and working groups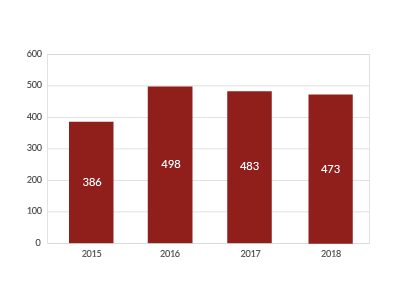 22,751 ÖNORM standards in total (2018)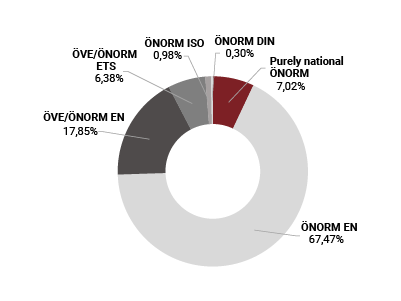 New ÖNORM standards (2018)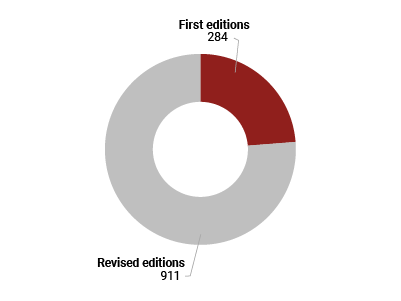 New subjects — new committees
A total of 10 new technical committees were set up by CEN and ISO in 2018.
CEN:
ECISS - European Committee for Iron and Steel Standardization
ISO:
Indirect, temperature-controlled refrigerated delivery services – land transport of parcels with intermediate transfer
Water efficient products – Banding
Consumer protection: privacy by design for consumer goods and services
Community scale resource oriented sanitation treatment systems
Karst
Tableware, giftware, jewellery, luminaries — Glass clarity — Classification and test method
Sustainable finance
Circular economy
Transaction assurance in E-commerce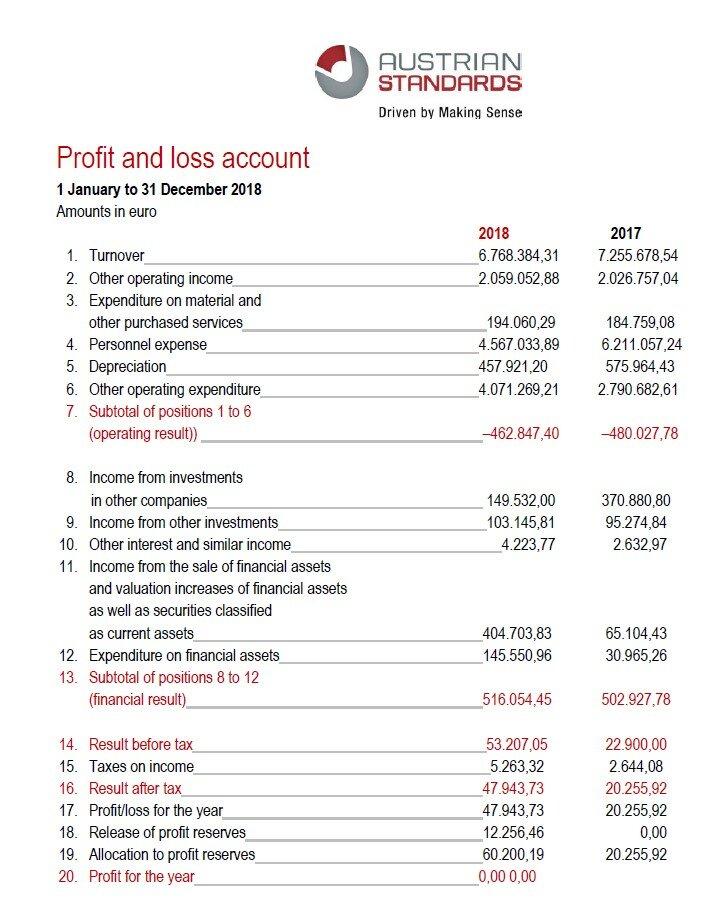 The profit and loss account 2018 of Austrian Standards International is mainly influenced by changes resulting from the establishment of Austrian Standards Operations GmbH. This new company primarily takes over infrastructure-related services from Austrian Standards International. This spin-off reduces personnel expenses as well as direct material costs, while operating expenditure rises owing to services purchased from Austrian Standards Operations GmbH.
In 2018, turnover was approximately 0.5 million euro less than in the previous year, in particular because of a decrease in services billed to Austrian Standards plus GmbH (due to the handover to Austrian Standards Operations GmbH).
Other operating income is essentially made up of membership fees (around 0.2 million euro) as well as financial contributions made by the federal government and the provinces (1.4 million euro) and the Austrian Federal Economic Chamber (0.2 million euro) and reimbursement of costs incurred for the Consumer Council by the Federal Ministry of Labour, Social Affairs, Health and Consumer Protection.
Overall, expenditure fell in 2018 against 2017. That change was primarily owed to lower personnel expenditure resulting from the transfer of (infrastructure) departments to Austrian Standards Operations GmbH. "Other operating expenses" rose against 2017, which was mainly due to services purchased from Austrian Standards Operations GmbH in parallel to a reduction of direct expenditure.
The operating result amounted to around minus 0.5 million euro in 2018. Hence, it is more or less the same as in the previous year.
At around 0.5 million euro, the financial result was positive in 2018 and corresponds to the average achieved in previous years. Thus, the result before tax was slightly positive for 2018.