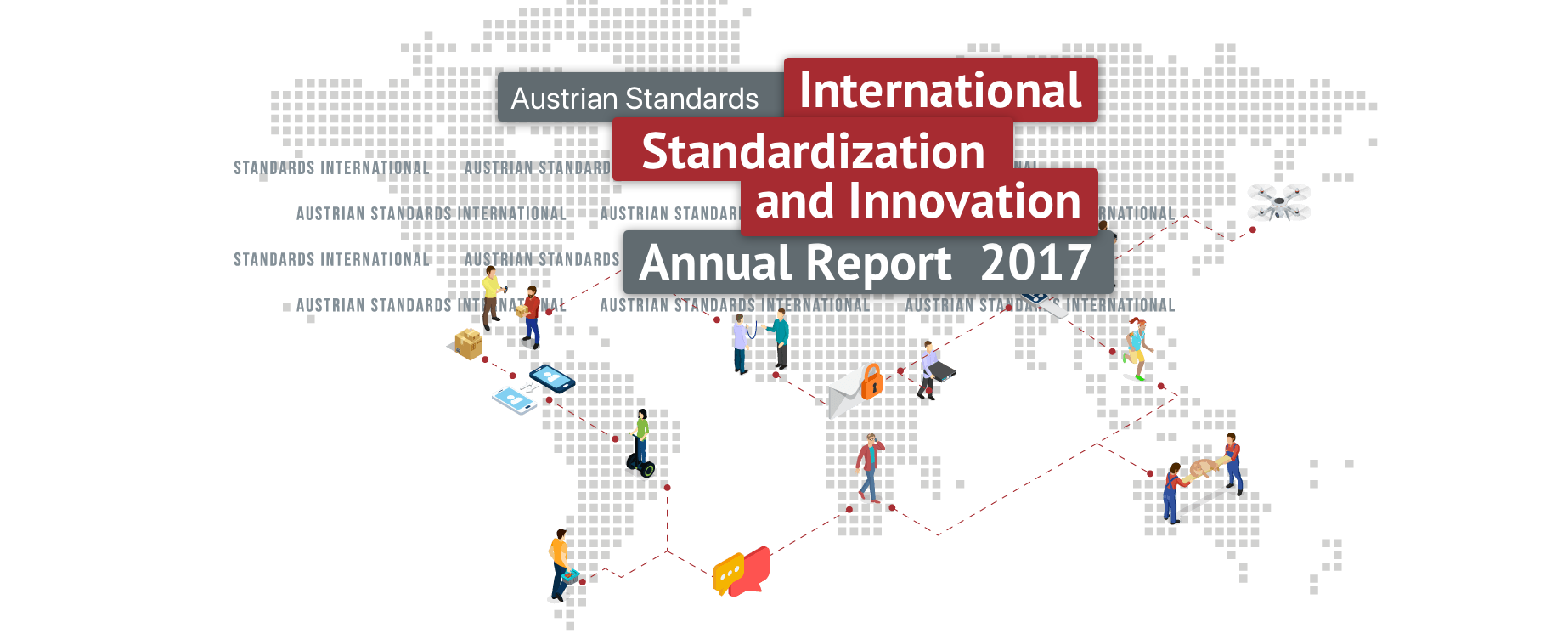 Annual Report 2017 - Foreword
The future is big on Is: It is characterized by internationalization, innovation and interactivity. Growth and prosperity have long been negotiated and decided in the European and international arenas. That is also true for standardization. Austria is at the forefront when it comes to setting standards with innovative ideas internationally. Since the beginning of 2018, this has also been reflected by a new name: "Austrian Standards International – Standardization and Innovation". We form part of a world-wide network and are an international hub for innovative know-how. For the first time, we publish our Annual Report in a digital version only and, therefore, much earlier than before. Wherever you are, just browse our Annual Report and have a look at the highlights, facts, results and trends.
o. Univ.Prof. DDr. Walter Barfuß
President
Prof. Dr. Manfred Matzka
Vice President

Dipl.-Ing. Harald Plöckinger
Vice President

Mag. Stefan Ehrlich-Adám
Vice President

DDr. Elisabeth Stampfl-Blaha
Director

Mag. Wolfgang Steigenberger
Vizedirektor

Highlights
New co-operation projects, new partners, new and successfully completed projects and numerous encounters — this is what characterized Austrian Standards and its environment in 2017.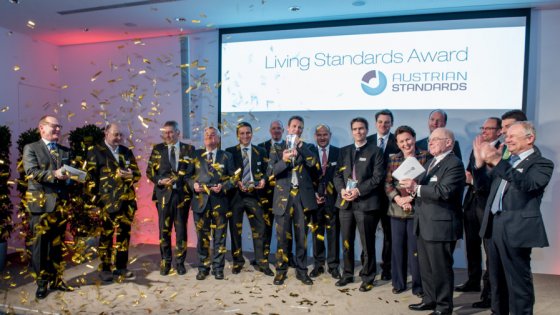 Living Standards Award 2017
Innovation and international orientation — that is what the enterprises and organizations which received the Living Standards Award 2017 on 18 January 2018 stand for. The award again put the spotlight on best practice examples for the application and development of standards. The winners were: Kapsch TrafficCom AG, TU Wien, Philips, AIT and the start-up Bitmovin from Klagenfurt.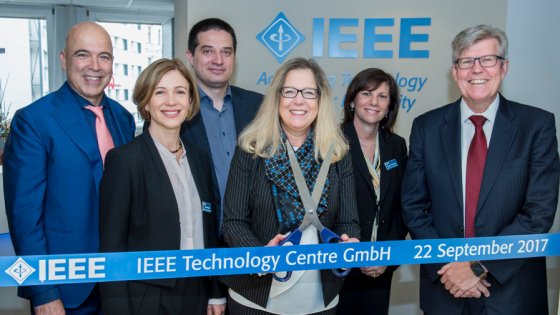 IEEE's European headquarter at Austrian Standards
IEEE, the largest technical professional organization of electrotechnical and electrical engineers and scientists, set up its European Technology Centre on the premises of Austrian Standards in Vienna. Senior IEEE representatives came to Vienna for the opening ceremony in September that was also attended by representatives of business, science and the City of Vienna.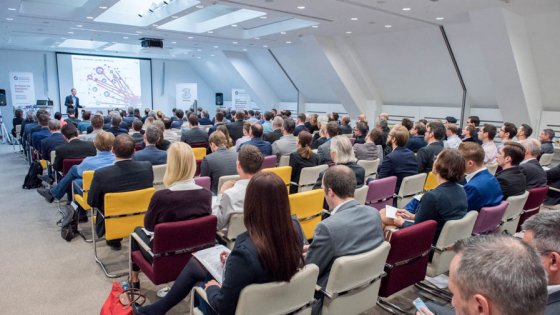 Innovative topics of Industry 4.0 and IoT
Standards become more and more important for the innovative topics of the future, such as Industry 4.0 and the Internet of Things (IoT). They were in the focus of two expert congresses (in March and October) that were attended by more than 100 participants from enterprises, research institutions, administration and policy-making. The Austrian Standardization Roadmap for Industry 4.0 was presented for the first time.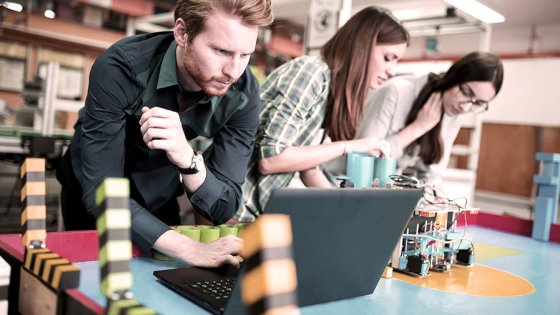 Helping start-ups getting started
There is no second chance for making a first impression. Therefore support is so important especially for start-ups. Austrian Standards put together a tailor-made start-up package for the innovative start-up community in order to raise awareness of the potential of standards. Our network partners are weXelerate, AustrianStartups and Start-up Live.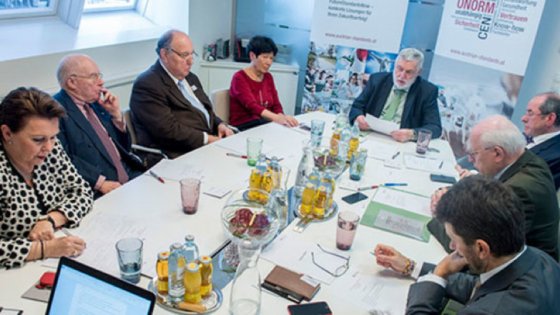 Honorary Board in Alpbach
In conjunction with the Economic Symposium of the Forum Alpbach, the Honorary Board of Austrian Standards held a meeting and spoke out against national solo runs in standardization: The involvement of Austrian experts in the development of common international standards is indispensable for an export-oriented economy.
International competence for the Presidential Council
Expert knowledge across multiple disciplines becomes more and more important. This was reflected by the enlargement of the Presidential Council in June. The new members presented were: TÜV CEO Haas, President Karepova of the Austrian Patent Office, Managing Director Sommer of Industry 4.0 Austria, C. Winterhalter, Chairman of the Executive Board of DIN, and SIST's President Topič (Slovenia).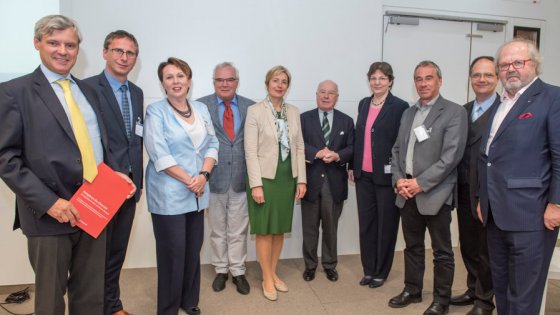 Austrian Dialogue Forum on Construction – working together for clear and simple rules for building
For years, sweeping criticism has been voiced regularly stating that too many "standards" would hamper construction projects and raise their costs. On 16 May, the Dialogue Forum on Construction presented specific solutions developed by 400 experts on how to make building rules clearer and simpler: revision of individual standards and, above all, constructive co-operation among regional and federal policy-makers.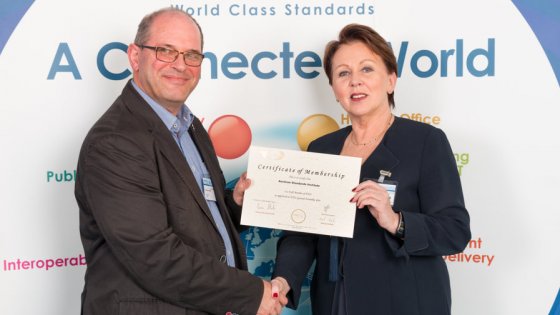 Full membership of ETSI
Since April 2017 Austrian Standards has been a full member of ETSI where, for example, the GSM and LTE mobile telephony standards were developed. The aim is to provide better support to industry and, in particular, SMEs when it comes to complex issues in future-oriented areas, such as the Internet of Things, big data, artificial intelligence, virtual and augmented reality as well as robotics.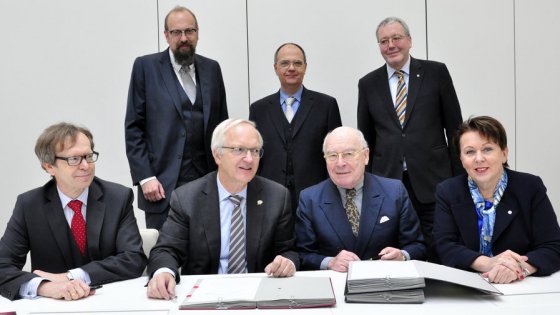 Austrian Standards and OVE renew co-operation
Austrian Standards and the Austrian Electrotechnical Association (OVE) renewed their co-operation in the fields of standardization and the sale of normative products. This was occasioned by the new Standardization Act and an amendment to the Electrotechnical Act. The objectives were: avoiding duplication of efforts, setting up joint committees and, where necessary, co-ordinating activities on telecommunication standards.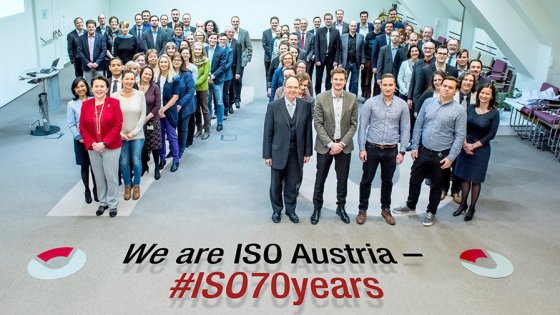 70 years of ISO
The International Organization for Standardization (ISO) celebrated its 70th anniversary in 2017. Austrian Standards has been a member of this important international network since ISO's foundation and has made it possible for Austrian experts to contribute to international standards. The employees of Austrian Standards congratulated their world-wide partner.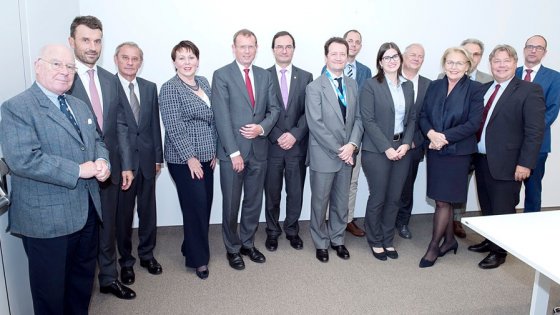 ISO, IEC and ETSI leaders at Austrian Standards
In September the Global Standards Collaboration (GSC) convened at Austrian Standards. The GSC brings together leading organizations developing standards in the field of communication technologies. ETSI's Director General, Luis Jorge Romero, as well as the secretaries general of ISO and IEC, Sergio Mujica and Frans Vreeswijk, respectively, also met the Presidential Board and management of Austrian Standards.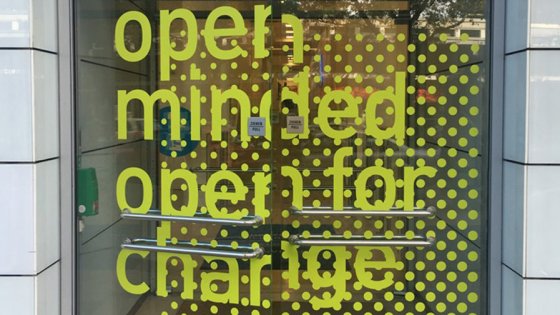 Open for change
"Open-minded. Open for change" was the motto of the 40th ISO General Assembly held in Berlin in September. The representatives of standardization organizations from 134 countries as well as leading personalities from business and society from all over the world discussed the challenges raised by innovative technologies and digital transformation during the ISO Week in Berlin.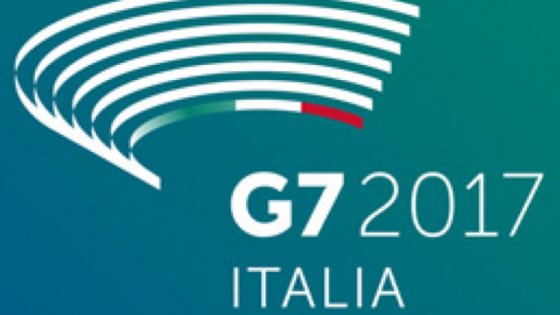 G7 Summit: Standards are critical to progress
International co-operation in standardization is critical to progress and digital transformation. That was stressed by the heads of state at the G7 Summit held in Turin in September. As a result, they called for the creation of an environment for standardization in which solutions could be developed that take account of the requirements of all stakeholders.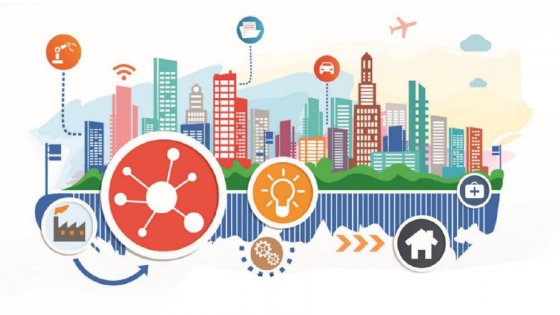 Plan for digital transformation
A large number of digital innovations changes Europe's industry. Therefore, CEN and CENELEC developed a Strategic Plan for Digital Transformation in June 2017. Its two main objectives are: creating standards for the digital economy and digitally transforming CEN and CENELEC themselves.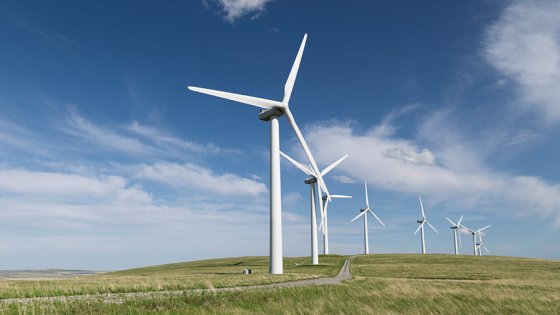 Standards and the Paris Climate Agreement
International standards support sustainable development in accordance with the Agenda 2030 – that was the main message of an ISO side-event at the 23rd UN Climate Change Conference in Bonn. By defining practical solutions, "they provide guidance to businesses as well as organizations from the public or private sector in addition to policy makers to support their efforts to reduce their environmental impact," emphasized ISO Secretary-General Sergio Mujica.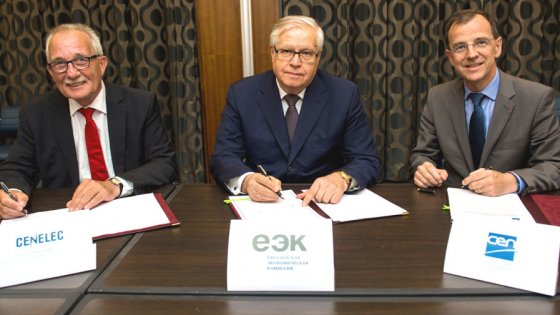 Co-operation with the Eurasian Economic Commission
In the future, European standardization wants to contribute more strongly to the trade in goods and services with the countries of the Eurasian Economic Commission (EEC) and to support sustainable growth in these regions. To that effect CEN and CENELEC signed a memorandum of understanding with the EEC at their general assemblies in Edinburgh in June.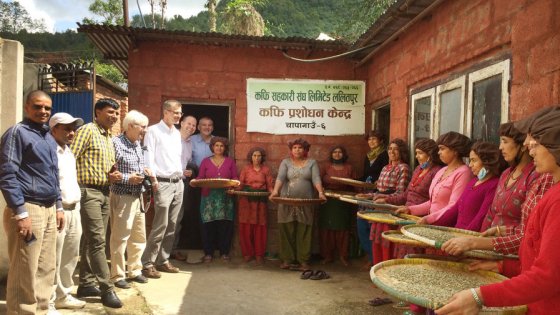 Consulting International
In consulting projects implemented in 48 countries, 310 experts have supported around 3,500 trainees through the transfer of know-how on quality infrastructures. Under contracts with ISO, the European Commission, Deutsche Gesellschaft für Internationale Zusammenarbeit (GIZ) and others, Austrian Standards co-operated with partners in Lebanon, Palestine, Nepal, Serbia and Kazakhstan in 2017.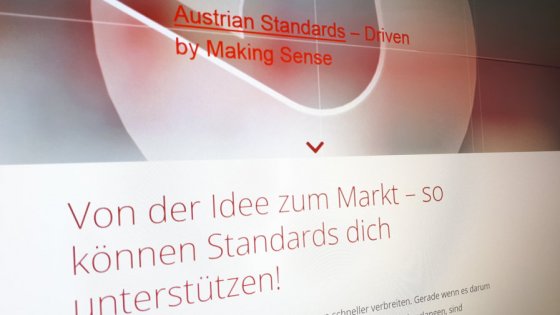 Bridge between innovation and market
"BRIDGIT – Bridge the Gap between the Research, Innovation and Standardization Community" launched the second phase in December. This EU-funded project aims at creating stronger links between the research and innovation community and standardization to generate mutual benefits in the next two years.
Facts & Figures
Important and interesting information on Austrian Standards International until end-2017: Austrian Standards Institute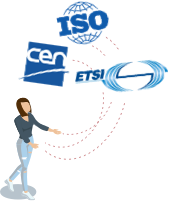 Member of
ISO – International Organization for Standardization
CEN – European Committee for Standardization
ETSI – European Telecommunications Standards Institute
Partner organizations in 162 countries all over the world (ISO members)
Certified & accredited
Certified according to ISO 9001, ISO 29990 and Ö-Cert
Accredited certification body for products according to ISO/IEC 17065
Notified certification body for the EU - Construction Products Regulation
Assessment according to the CEN membership criteria
105 employees at Austrian Standards International, Austrian Standards plus GmbH and Austrian Standards Operations GmbH
Education:
50% university graduates, 7% matriculation certificates with partially completed university courses, 21% matriculation certificates, 11% apprenticeships, 11% compulsory schooling — 18 languages, 7 nationalities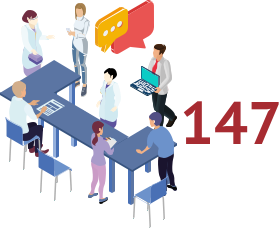 147 committees with 267 working groups at Austrian Standards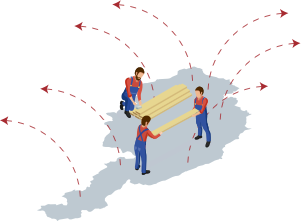 Austrian participation in
88% of ISO technical committees
90% of CEN technical committees
51 international committees and working groups are managed by Austrian Standards: 20 for ISO, 31 for CEN
Statistics
"Number is the within of all things," said Pythagoras. Our numbers illustrate key facts of 2017: stakeholders, results, trends.
Organizations nominating participants – Totals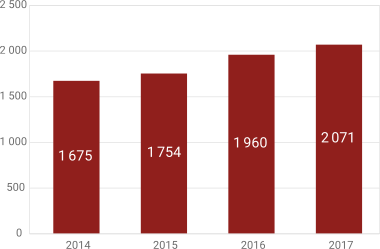 Nominating organizations (percentages)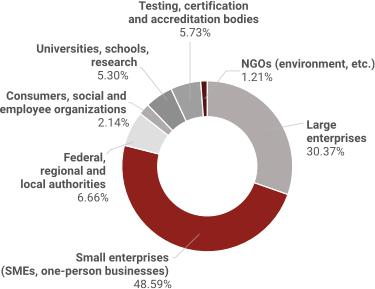 Participants in committees and working groups in total (2014 – 2017)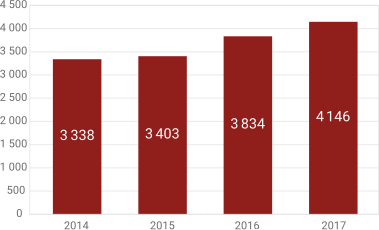 New participants in committees and working groups
New ÖNORM standards (2017)
Many opportunities for taking part in standardization via Austrian Standards
22,955 ÖNORM standards in total (2017)
New subjects — new committees
A total of 15 new technical committees were set up by
CEN and ISO in 2017.
CEN:
Algae and algae products
Plant Biostimulants and Agricultural Micro-Organisms
Reporting in support of online gambling supervision
Preservation of digital cinema movies
Stirring and mixing industrial equipment
Accessibility in the built environment
Design for All
Cybersecurity and data protection
Energy management, energy audits, energy savings
Energy measurement plan for organizations
ISO:
Wheeled child conveyances
Vulnerable consumers
Excellence in service
Packaging machinery
Ageing societies
Turnover grew in general. But as the licence fees for purely national ÖNORM standards declared mandatory declined by around 0.5 million euro in 2017, income decreased by approximately 87,000 euro overall.
Other operating income was essentially made up of membership fees (around 0.2 million euro), financial contributions made by the federal government and the provinces (1.4 million euro) and the Austrian Federal Economic Chamber (0.2 million euro) as well as the reimbursement of costs incurred for the Consumer Council by the Federal Ministry of Labour, Social Affairs and Consumer Protection.
In 2017, expenditure largely remained the same as in 2016. In spite of salary rises based on collective bargaining agreements, personnel expenses were lower than in the previous year owing to appropriate optimization measures. Depreciation was slightly higher in 2017 than in 2016. The development of "other operating expenses" was mainly due to higher expenditure on maintenance. Savings were achieved, in particular, in the field of marketing and for communication and consulting costs.
The operating result amounted to around minus 0.5 million euro in 2017. Hence, it was approximately 0.2 million euro lower than in 2016.
At around 0.5 million euro, the financial result was positive in 2017 and corresponded to the average of the past years, although it was lower than in 2016. Thus, the result before tax was slightly positive for 2017.