Reference Projects
Austrian Standards was and is a project partner or contractor in diverse research projects.
References for our participation include national research projects and research projects under the 6th EU Framework Programme and the 7th EU Framework Programme as well as the Competitiveness and Innovation Framework Programme (CIP).
Success stories
... on the effective integration of standardization and research are available on the page "Success stories" at CEN/CENELEC's website.
If you also successfully integrated standardization and research, please let us know - we will be pleased to report about your project.
OUR Projects
easySRI aims to enable a smooth and extendable web platform that offers services for the automated calculation of the SRI according to the Final report on the technical support to the development of a smart readiness indicator for buildings accomplished under the authority of the European Commission DG Energy ENER that will act as a basis for an effective implementation of the SRI and allow further testing at Member State level.
4FUN: The future of fully integrated human exposure assessment of chemicals
4FUN project delivered a standardized tool for human exposure assessment to chemicals, named MERLIN-Expo. It allows to cover all the exposure assessment chain (from concentration in water, air and/or soil to internal dose to target organs and eventually pathology risks).
Bridgit2: Bridge the gap between the research, innovation and standardization Community
The project aims to strengthen the role of standards in support of research and innovation: make standardization an integral part of the research and innovation lifecycle, foster the integration of the research and innovation community in standardization, and increase the capacity of CEN and CENELEC members to engage with the research and innovation community.
CEWASTE: Voluntary certification scheme for waste treatment
The CEWASTE project contributes to an improved recovery of valuable and critical raw materials from key types of waste through traceable and sustainable treatment processes in the entire supply chain of secondary raw materials. The project aims to develop, validate and launch a voluntary certification scheme for collection, transport and treatment facilities of key types of waste containing significant amounts of valuable and critical raw materials.
CIRRUS: Certification, internationalization and standardization in cloud security
CIRRUS developed a comprehensive overview of standardization activities and legal acts relevant for cloud computing, including a set of recommendations for cloud assurance that aim to support the definition on the part of other standardization activities of a cloud security control framework.
CitySCAPE: City-Level Cyber-Secure Multimodal Transport Ecosystem
CitySCAPE aims to explore and cover the cybersecurity needs of the multimodal transportation systems by developing a software toolkit to identify persistent threats, evaluate an attack's impact, enhance the predictability of zero- day attacks, as well as to support the collaboration between Computer Emergency (CERT) und Computer Security Incident Response Teams (CSIRT). A standardization plan, elaborated within the CitySCAPE, will ensure that the project results have a sustainable impact on the area of cybersecurity in the transportation system in the long run.
EFPF: European connected factory platform for agile manufacturing
The EFPF-project aims to create a smart factory ecosystem by interlinking several smart factory platforms in order to support connected factories in lot-size one manufacturing. It provides the necessary infrastructure, tools and support to ensure seamless access to services and solutions that are currently dispersed reduce the barrier to innovation.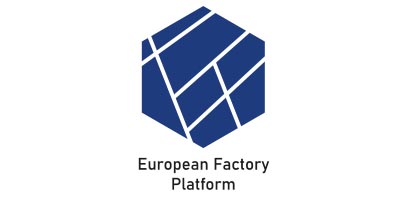 TINKER: FABRICATION OF SENSOR PACKAGES ENABLED BY ADDITIVE MANUFACTURING
The EU-funded TINKER project will create a new cost-affordable and resource-efficient method for RADAR and LiDAR sensor package production for the European automotive and microelectronics industry. The method is based on additive manufacturing and inline feedback control mechanisms ensuring high throughput, flexibility, improved automation, accuracy and reliability.
FORMOBILE: From mobile phones to court – a complete forensic investigation chain targeting mobile devices
The FORMOBILE project aims to develop novel tools for acquisition and decoding of previously unavailable mobile data, to develop new common practise forensic standards for mobile phones and to establish new training for police and criminal prosecution based on the novel tools.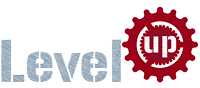 LEVEL-UP: Protocols and strategies for extending the useful life of major capital investments and large industrial equipment
The LEVEL-UP project offers a scalable platform covering the overall lifecycle of a recursive, cost-effective, holistic and integrated application of circular principles to the digital uplifting of factory 4.0 capital investments. It includes digital twins setup, modernization actions to diagnose and predict the operation of physical assets, refurbishment and remanufacturing activities towards end of life and much more.
SEALIVE: Strategies of circular Economy and Advanced bio-based solutions to prevent plastic contamination and keep our Lands and seas alive
The SEALIVE project aims at demonstrating innovative circular strategies for bio-based plastics in land and sea applications, driven by economically and technically sustainable business models based on materials with advanced properties, design for circularity techniques and end-of-life solutions.

D2EPC: Next-generation Dynamic Digital EPCs for Enhanced Quality and User Awareness
D2EPC creates the basis for the next generation of dynamic energy efficiency certificates (EPCs) for buildings, based on the Smart Readiness Level of the building and the corresponding data acquisition infrastructure and management systems.
The project applies the Digital Twin concept to calculate the indicators for energy, environment, finance and human well-being, and thereby determine the EPC classification of the buildings.